Kaggle is an innovative solution for statistical/analytics outsourcing. We are the leading platform for predictive modeling competitions. Companies, governments and researchers present datasets and problems - the world's best data scientists then compete to produce the best solutions. At the end of a competition, the competition host pays prize money in exchange for the intellectual property behind the winning model.

The motivation behind Kaggle is simple: most organizations don't have access to the advanced machine learning and statistical techniques that would allow them to extract maximum value from their data. Meanwhile, data scientists crave real-world data to develop and refine their techniques. Kaggle corrects this mismatch by offering companies a cost-effective way to harness the 'cognitive surplus' of the world's best data scientists.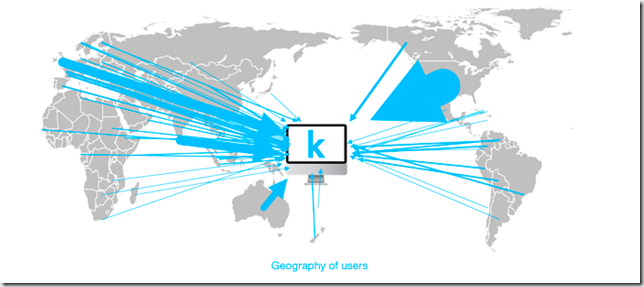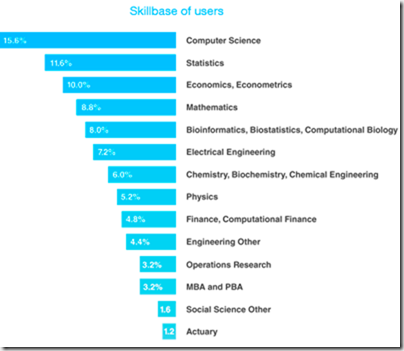 Our community of data scientists comprises thousands of PhDs from quantitative fields such as computer science, statistics, econometrics, maths and physics. They come from over 100 countries and 200 universities. In addition to the prize money and data, they use Kaggle to meet, network and collaborate with experts from related fields.
Kaggle has never failed to outperform a pre-existing accuracy benchmark, and to do so resoundingly. There are two reasons for this:
· There are countless approaches to solving any predictive modeling problem. No single participant (or in-house expert, or consultant) can try them all. By exposing the problem to a large number of participants trying different techniques, competitions can very quickly advance the frontier of what's possible using a given dataset.
· Competitive pressures drive participants to keep trying new ideas. Real-time feedback is given on a live leaderboard, so when somebody makes a breakthrough, others revise their own algorithms to outdo the leader's performance. This leapfrogging continues until participants reach the full extent of what is possible.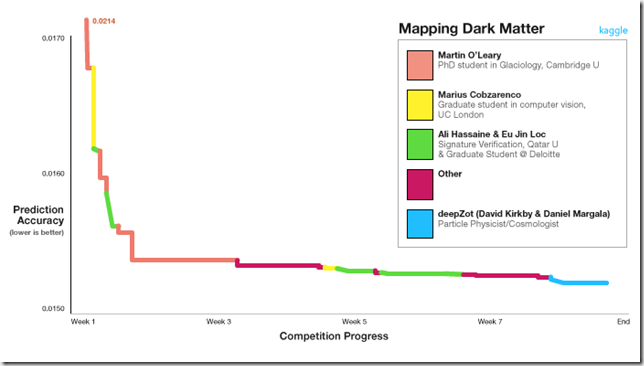 The result for our clients is cheaper, faster and more powerful analytics.
Kaggle is proud to have achieved extraordinary results that have outperformed betting markets and advanced the state of the art in HIV research and chess ratings.
In addition to public competitions, Kaggle also runs private, invitation-only competitions with data subject to non-disclosure agreements.
For more information, please contact us or read some of our case studies.
What could the world's best analysts find in your data?